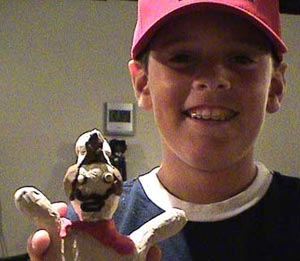 Founded in 1993, Movies by Kids' LLC is a company dedicated to teaching children the exciting process of moviemaking and animation. Movies by Kids offers children a unique "Hands on" opportunity to conceive, write, produce, and direct their own animated movies and live action short films.

From its conception, Movies by Kids offered after school enrichment and summer camp programs at local schools and nearby facilities. We are now proud to be offering our curriculums in over 50 schools in Los Angeles and surrounding areas. Movies by Kids can attribute the success of its programs to our ongoing research and development of digital technologies that are constantly changing. We have devised a program that appeals to parents and kids who are fascinated by Hollywood and the movie making process, just like we are!

Education is our focus with an emphasis on the process of teaching children the fundamentals of media literacy. This process is supported by curriculums that have been developed and implemented by our industry professionals who know what they're doing and love what they do! Our goal is to keep up with the latest technology and continue to invest in state-of-the-art equipment, including Apple computers, Sony digital camcorders, editing hardware & software and other digital equipment.